Natural Stone Supports for Stone Cladding
Natural Stone support systems allow the fast and easy installation of stone cladding walls and can accommodate all types of load-bearing substrates whether they are concrete walls, block work & masonry walls or steel structures.
The following points are taken into consideration when designing a fixing system for natural stone installation.
Stone dimensions.
Cavity structure: projection size and isolation.
Application type: horizontal or vertical joint installation.
Joint size.
Structural wall backing.
Height of façade.
Relevant dynamic loads such as wind and seismic loads.
Design criteria of the project.
HAZ Metal proposes and specially designs fixing systems for natural stone cladding according to individual project requirements.
Fixing to concrete walls with expansion bolts
Fixing to concrete with bolt anchors using
expansion bolts
. Insulation is cut at each anchoring point.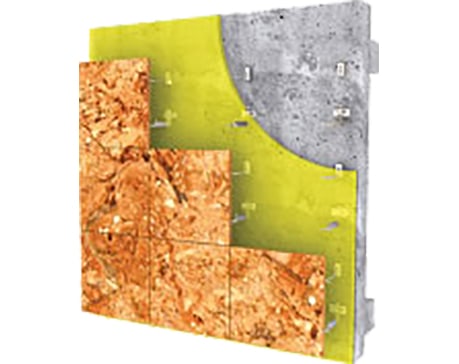 Fixing to concrete or masonry walls with mortar anchor
Fixing to concrete with
mortar anchors
using mortar. Insulation is drilled at each anchoring point.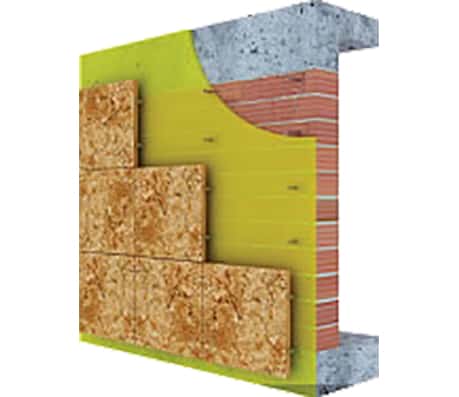 HZ Z Anchor Fixings
Fixing to concrete with bolts.
Projection sizes up to 135 mm.
Recommended for loads up to 800N.
Installation at horizontal or vertical joints
View types of 
HZ Z anchors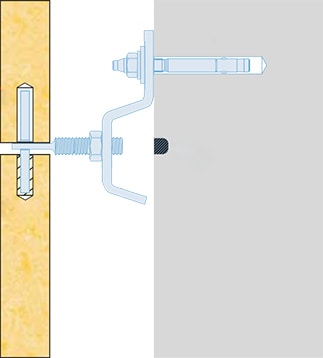 HA L Anchor Fixings
Fixing to concrete with bolts.
Can be used for 50 mm and larger stone thicknesses.
Various types to enable adjustability.
Installation at horizontal joints only
View types of HA L Anchors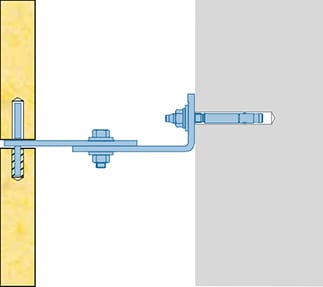 AXO Body Anchor Fixings
Fixing to concrete with bolts.
Projection sizes up to 260 mm.
Recommended for loads up to 1300 N.
Installation at horizontal or vertical joints.
Optimum static performance.
View types of AXO Body Anchors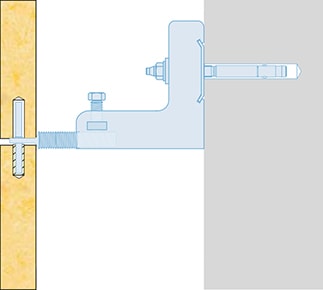 HSD Mortar Anchor Fixings
Fixing to masonry with mortar.
Various types to fit a range of load and projection sizes.
Installation at horizontal or vertical joints.
Three-dimensional adjustability.
View types of Mortar Anchors