YOUR FIXING SYSTEMS SPECIALIST
When it comes to structural fixings, you don't want to cut corners. Especially when it comes to external wall and façade cladding
That's why, here at HAZ Metal, we take the time to design, engineer, and manufacture the highest quality fixing systems possible.
We apply the latest construction and manufacturing technology to create fixings that guarantee high structural integrity and other benefits, such as excellent corrosion resistance.
All our products are designed and manufactured to meet with building codes and standards, as well as industry best practices. During the design process, we apply parametric design techniques, structural analysis, and finite element modelling. We also link in BIM modelling software to facilitate the architectural and structural design. We manufacture our fixings with care and attention, using advanced metal cold-working production technology.
We also offer a bespoke fixing design and manufacture service. In other word, we can create façade fixings that fit perfectly into your project. Our design team can liaise with you or your designers to make sure your exact requirements are met. We also realise that construction projects work to tight schedules. That's why we always meet deadlines with rapid production runs to make sure you get the fixings you need on-site, when you need them. Our products can be shipped internationally, and we regularly work with companies from all corners of the globe.
Check out our wide range of wall and façade fixings for various applications and materials. High- quality, expertly- designed structural fixings.
See a small sample of successful projects we have supplied, from more than 700 projects in over 50 countries worldwide.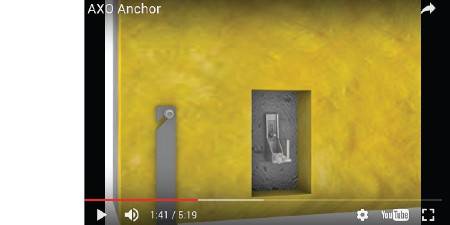 Videos
Animations for application details and installation instructions can be useful. At HAZ Metal we found it useful to prepare these videos for our clients for their use in training and orientation.
This is the title
November 17, 2021

---

HAZ Metal has designed an improved cast in channel to withstand dynamic loads with a cold-rolled channel. The HMPR-40/26 P has the same dimensions as […]

October 15, 2020

---

HAZ Metal Cast in channels ETA report has been updated with report no ETA 17-0549. New products such as HMPR-40/26 P and HMPR-50/30 P have […]

February 22, 2016

---

Haz Metal UK Ltd show cased their products at the Concrete Show in NEC Birmingham in February. It was a good opportunity to present our […]