Wall Ties for Masonry Support
HWT - M Wall Ties for masonry support are used for the safe and easy connections of masonry blocks to the wall through connections made to cast in channels or surface fixed framing channels.
HWT - M type Wall Ties are designed for restraint attachments of both masonry walls facades and masonry walls to load bearing concrete walls. The sliding capability of the ties along the length of the channels decreases the risk of the masonry cracking due to structure movements.
Wall Ties are inserted on the channel at desired points and are positioned by turning the ties 90 degrees clockwise. The perforated holes in the wall ties allow mortar filling to improve bonding.
Wall Ties for masonry are available in stainless steel 1.4301 (AISI 304) & 1.4401 (AISI 316)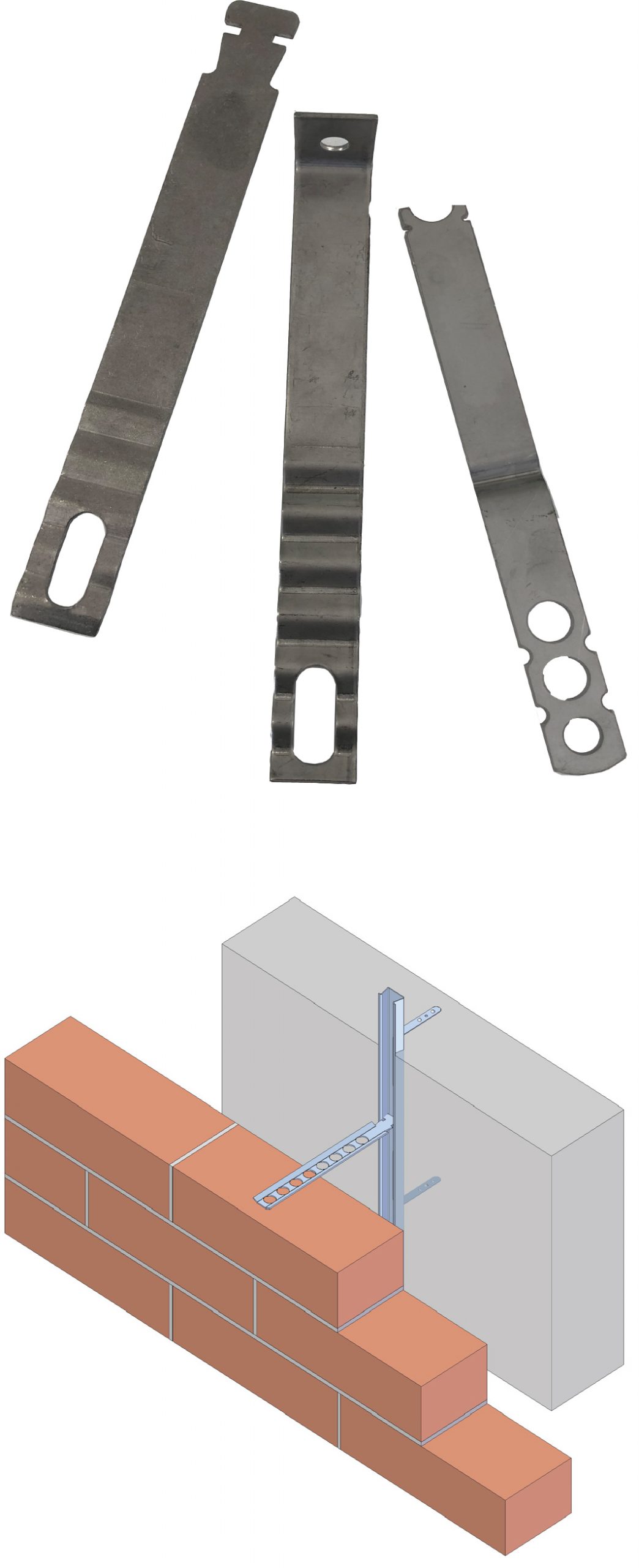 HWT - M Masonry Wall Ties
The HWT-M Brickwork wall ties are used in combination with channels for restraining brickwork walls. The ties are inserted any where along the channel and pressed into the bearing joint mortar of the work at recommended distances.
HAZ Metal manufactures an extensive range of wall ties to suit all HAZ Metal wind posts with using stainless steel. HAZ Metal also manufacture Galvanized ties.
The type of wall ties varies according to the corresponding channel type of 28/15 or 38/17 and in the overall length of the wall tie.
The HWT-M wall ties can be used to connect brick walls and outer shell brick facing on to reinforced concrete walls.